DenTek® Complete Clean® Floss Picks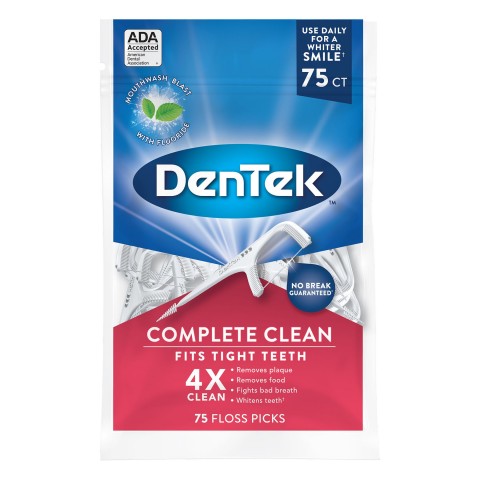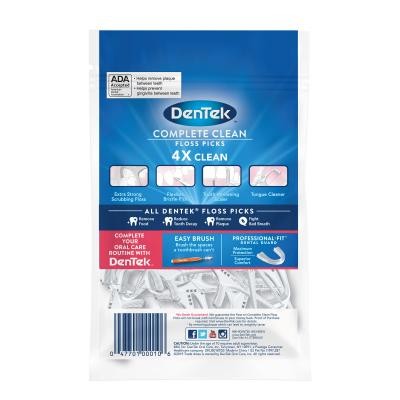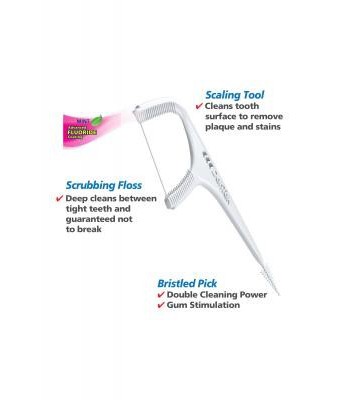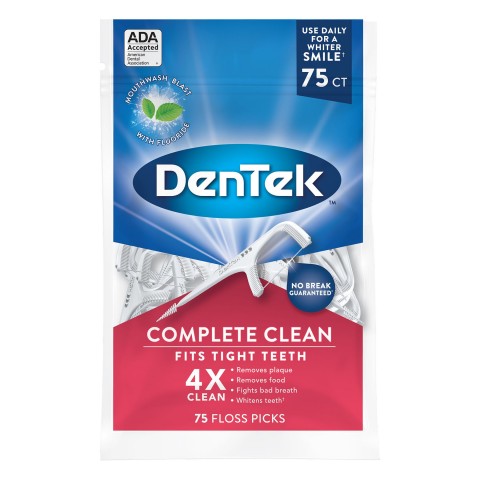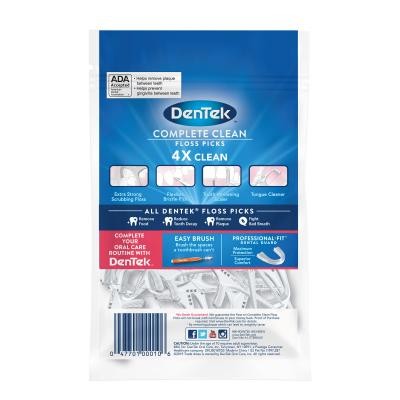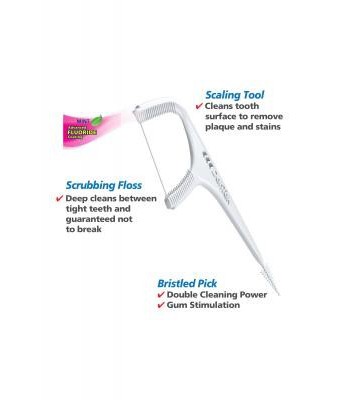 DenTek® Complete Clean® Floss Picks
DenTek® Complete Clean® Floss Picks complete your cleaning with scrubbing action floss to keep your teeth and gums clean and healthy.
Super-strong scrubbing floss is guaranteed not to break, even when used on the tightest teeth
Features tongue scraper to freshen breath and scaling tool to remove surface debris
Flexible Bristle Pick brushes deep between teeth
Minty flavor leaves mouth feeling fresh
With advanced fluoride coating DenTek® Complete Clean® Floss picks are also available in Easy Reach to easily reach back teeth .
Available in 20ct, 75ct, 90ct, 150ct sizes
No Break Floss Guarantee. We assure the floss on the Complete Clean™ Picks will not break with normal use. Proof of purchase required.
Flossing instructions:

Gently slide floss up and down between teeth, allowing the floss to wrap around teeth.
Clean above and below the gum line.
Rinse as necessary.

Pick Instructions:

Place pick between teeth and gently press against the gum.
Use an in-and-out motion to remove food particles and stimulate gums.
Rinse as necessary.

Tongue Cleaning Instructions:

Extend your tongue.
Place the tongue scraper on the back of your tongue and pull forward, skimming the surface of your tongue.
Rinse as necessary.

Caution: under the age of 10 requires adult supervision