DenTek® Comfort Clean® Sensitive Gums Floss Picks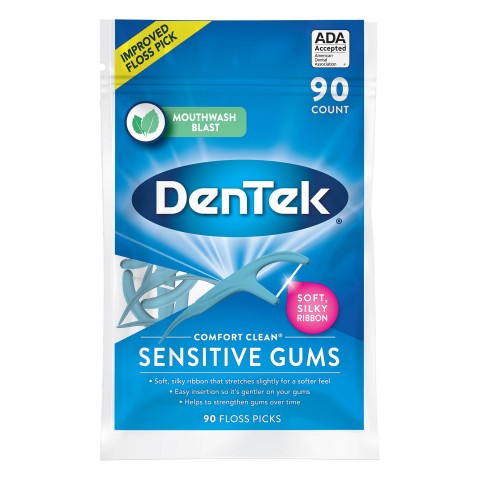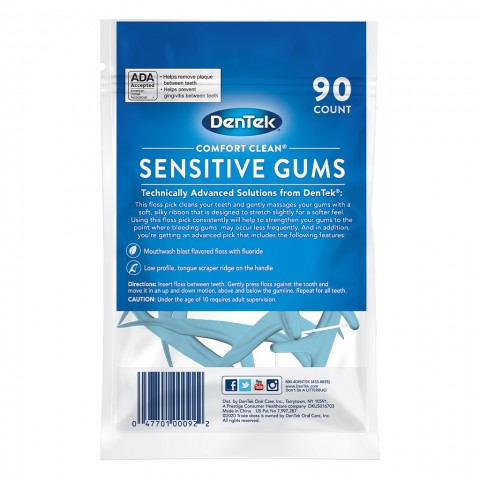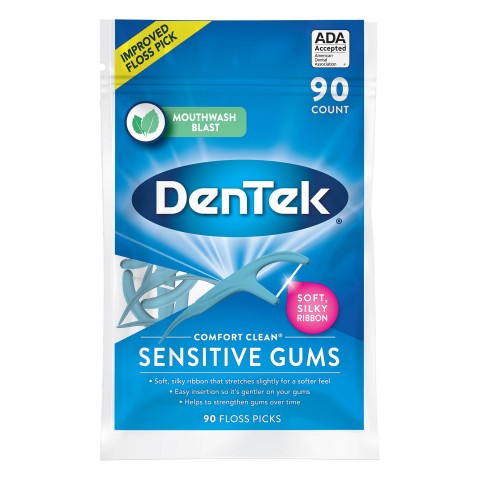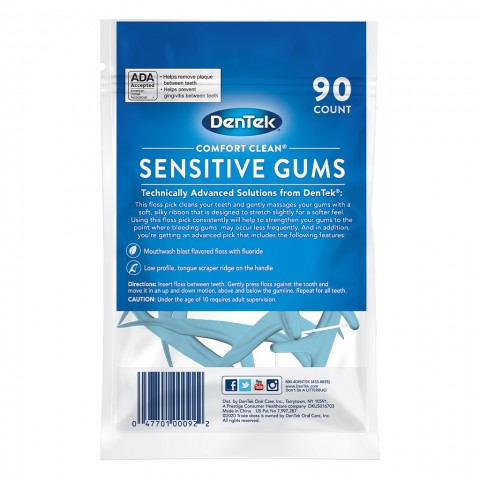 DenTek® Comfort Clean® Sensitive Gums Floss Picks
DenTek® Comfort Clean® Sensitive Gums Floss Picks clean your teeth and gently massage your gums with a soft, silky ribbon that is designed to stretch slightly for a softer feel.
Using this floss pick consistently will help to strengthen gums over time to the point where bleeding gums may occur less frequently.
And in addition, you're getting an advanced pick that includes: mouthwash blast flavored floss with fluoride and a low profile, tongue scraper ridge on the handle.
Available in 75ct, 90ct and 150ct sizes.
Flossing instructions:

Gently slide floss up and down between teeth, allowing the floss to wrap around teeth.
Clean above and below the gum line.
Rinse as necessary.

Pick Instructions:

Place pick between teeth and gently press against the gum.
Use an in-and-out motion to remove food particles and stimulate gums.
Rinse as necessary.

Tongue Cleaning Instructions:

Extend your tongue.
Place the tongue scraper on the back of your tongue and pull forward, skimming the surface of your tongue.
Rinse as necessary.

Caution: under the age of 10 requires adult supervision