DenTek® Kids Fun Flossers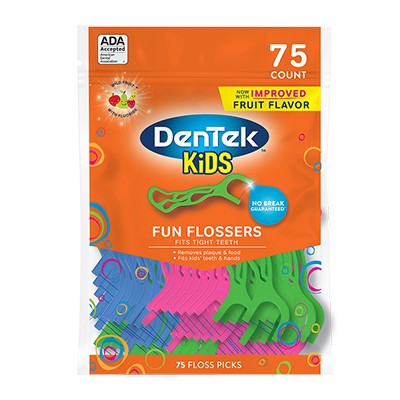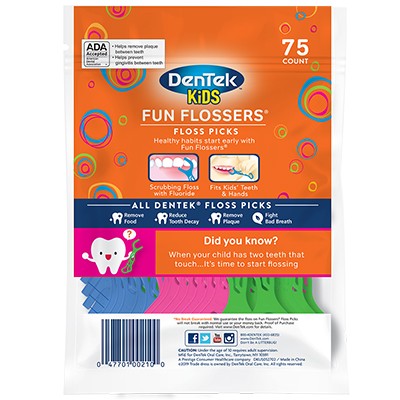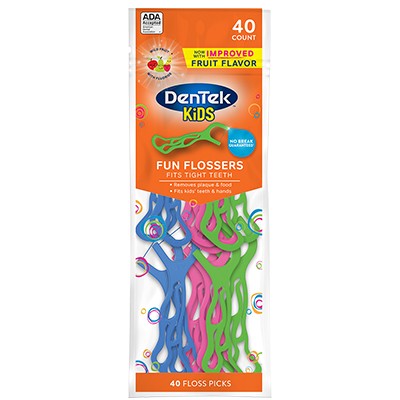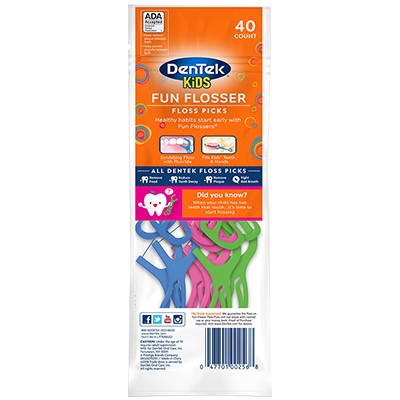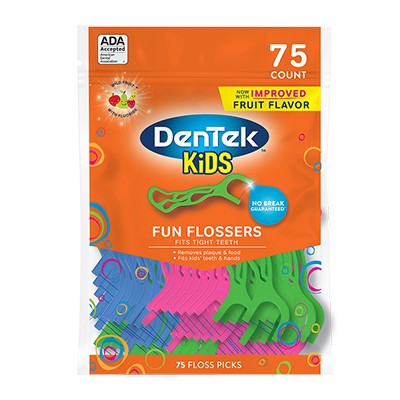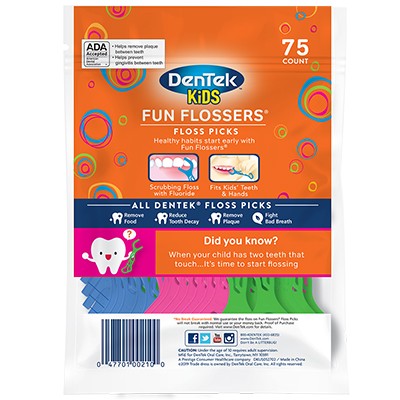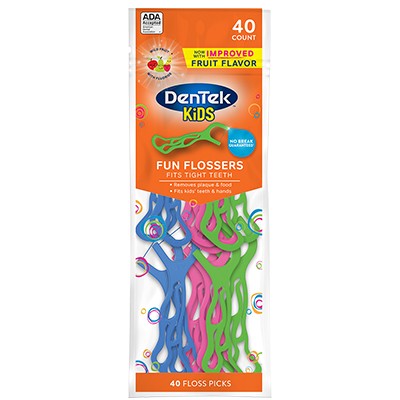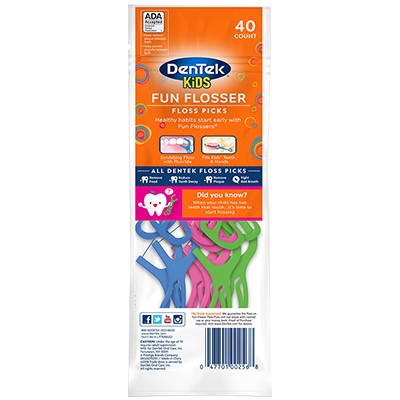 DenTek® Kids Fun Flossers
When your child has two teeth that touch, it's time to start flossing. DenTek helps you encourage flossing at an early age with a kid-exclusive product that puts the fun in flossing. DenTek Kids Fun Flossers are designed to fit smaller teeth and mouths, making it easier to establish good dental care habits early on or even with adult teeth after they push through.
DenTek Kids Fun Flossers are custom-made to help kids have fun flossing while removing harmful food and plaque and feature extra-strong scrubbing floss with Wild Fruit flavored fluoride coated floss. DenTek Kids Fun Flossers come with a floss no-break assurance – we assure the floss on DenTek Kids Fun Flossers Floss Picks will not break or your money back*.
Use DenTek Kids Fun Flossers between meals to help prevent tooth decay and gum disease and establish a dental routine for life. Adult supervision is necessary until the age of 10.
DenTek Kids Fun Flossers are the first and only Kids Floss Picks to be accepted by the ADA. Go beyond brushing with DenTek! We have an unparalleled array of advanced dental technology to help preserve and protect your teeth for a lifetime.
Available in 40ct, 75ct, and 90ct.
*Proof of purchase required.