DenTek® 3-In-1 Interdental Cleaner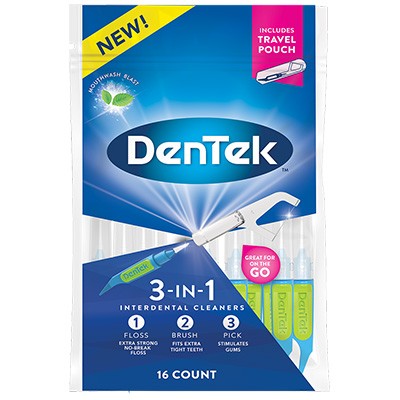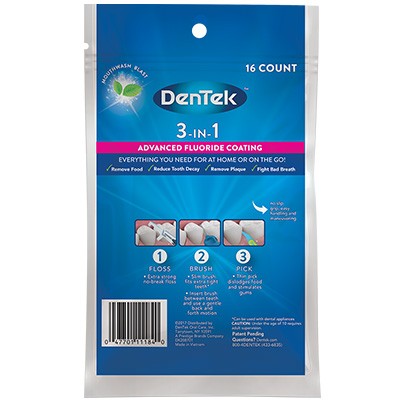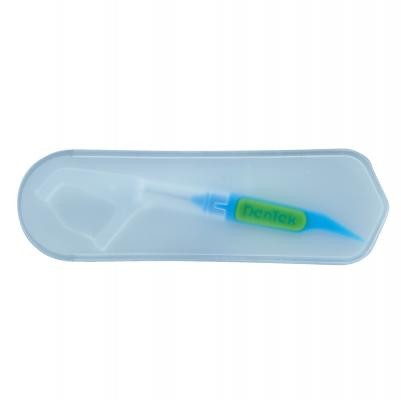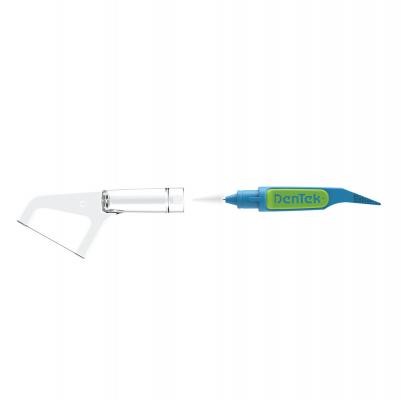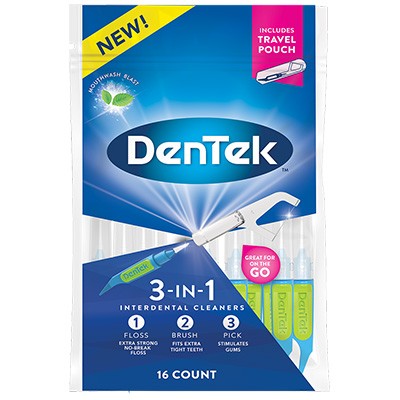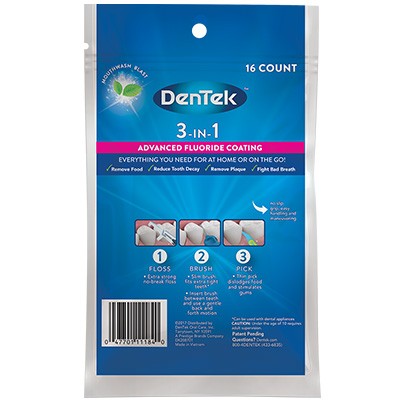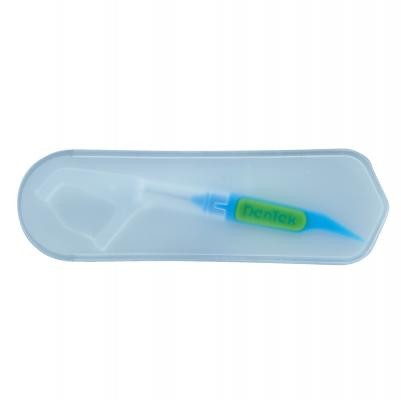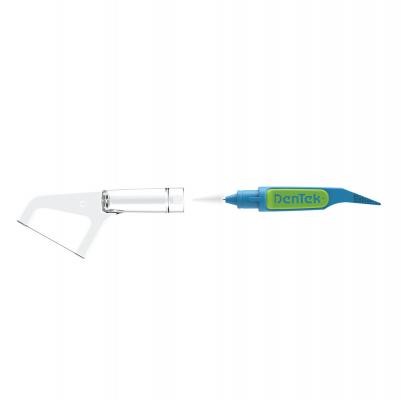 DenTek® 3-In-1 Interdental Cleaner
The unique DenTek® 3-In-1 Interdental Cleaner is the perfect multi-function solution with everything you need for at home or on-the-go.
3 Ways to Clean:
Extra strong no-break floss with Advanced Fluoride Coating.
Slim interdental brush deep cleans between teeth & fits extra tight teeth.
Sturdy thin pick dislodges food and stimulates gums.
No slip grip for easy handling and maneuvering.
Helps remove food and plaque.
Helps reduce tooth decay.
Helps fight bad breath.
Floss and interdental brush have Advanced Fluoride Coating.
Refreshing mouthwash blast.
Includes travel pouch.
Insert between teeth, interdental spaces, or dental appliances.
Use a gentle in and out motion to clean between teeth and massage gums.

Under the age of 10 requires adult supervision.