DenTek® Easy Brush™ Wide Fit Interdental Cleaners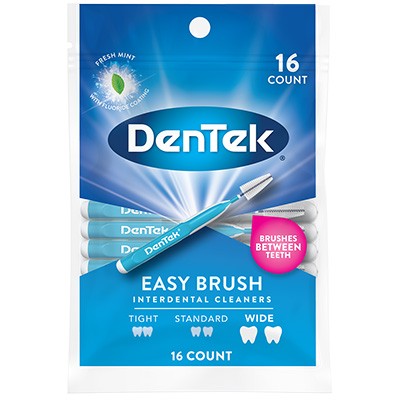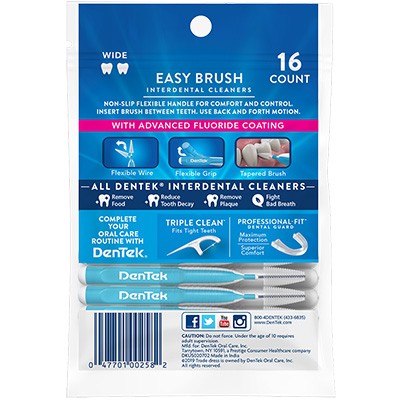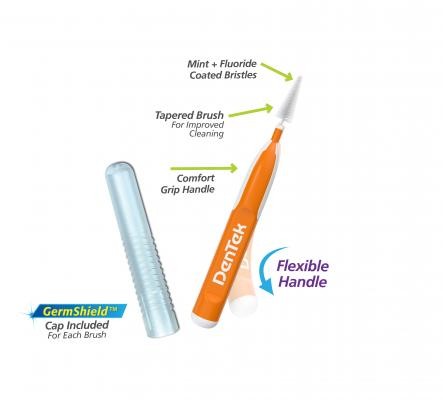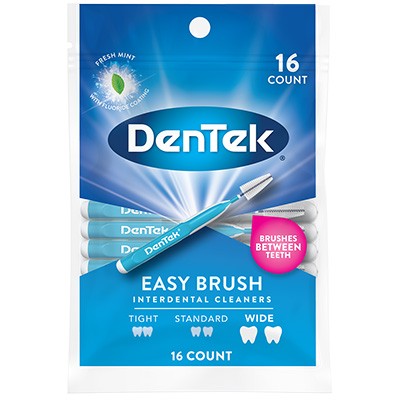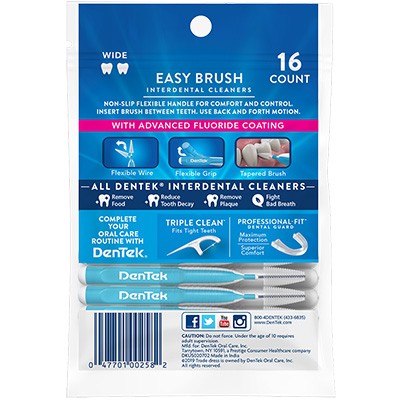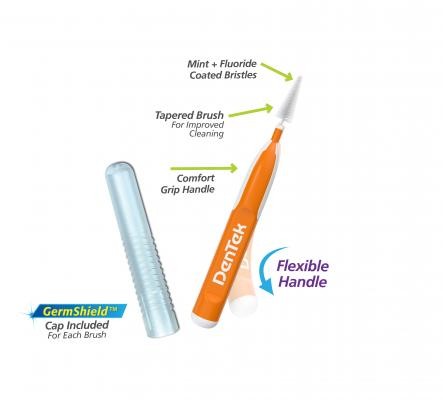 DenTek® Easy Brush™ Wide Fit Interdental Cleaners
The DenTek® Easy Brush™ Wide interdental brush makes it easy to brush the hardest-to-reach spaces of your mouth.
Sized to clean wide spaces
Our interdental brushes provide a deep clean between teeth and have an advanced fluoride coating.
Durable tapered brush cleans tight spots and is great for braces
Flexible wire allows bristles to bend for better access
Flexible handle holds position when bent Minty flavor leaves your mouth feeling fresh
Anti-microbial cap keeps brush clean between uses and fits on grip to extend handle's reach
Insert between teeth, interdental spaces, or dental appliances.
Use a soft back-and-forth motion to remove plaque and food particles.

Caution: Do not force. Under the age of 10 requires adult supervision.