DenTek® Ultimate Comfort Pick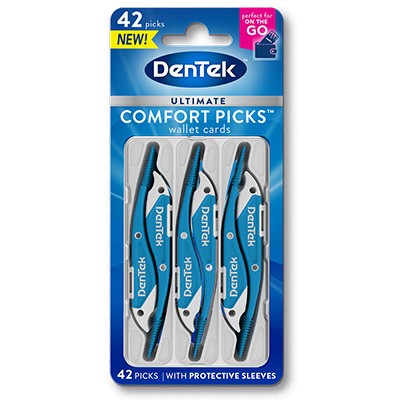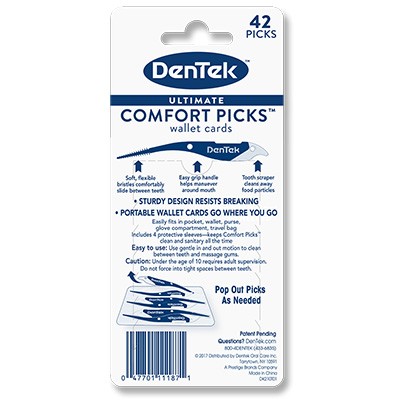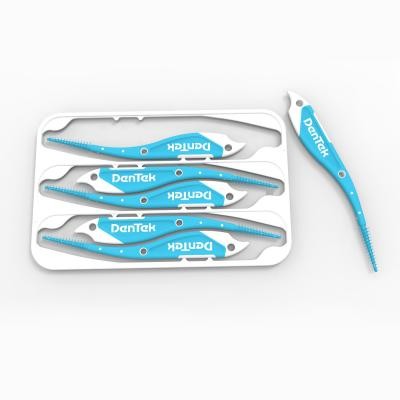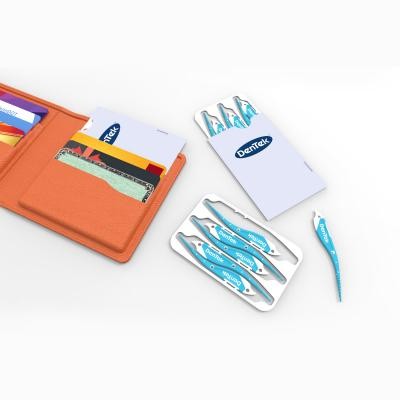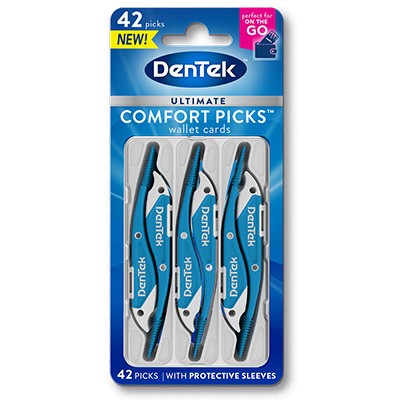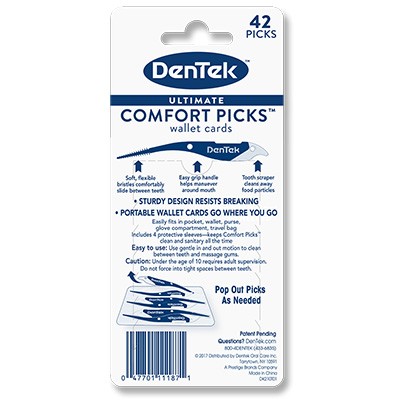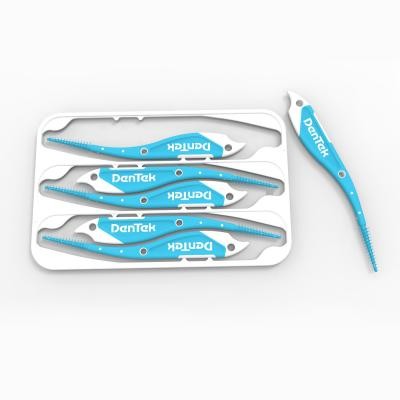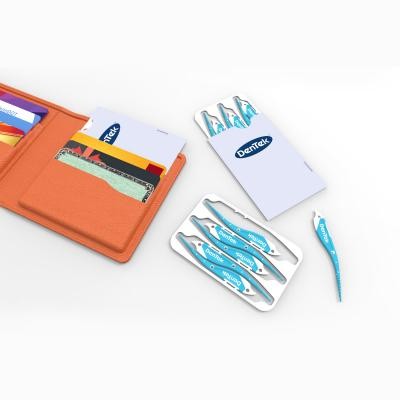 DenTek® Ultimate Comfort Pick
The Ultimate in Comfort and Convenience
The DenTek Ultimate® Comfort Pick makes it easy to comfortably clean the spaces a toothbrush can't reach whether you are on the go or at home.
Soft, flexible bristles comfortably and gently slide between teeth.
Easy grip handle helps maneuver around mouth making it easy to reach hard to reach areas.
Tooth scraper helps clean away food particles.
Ideal for on-the-go - unique wallet card design makes it easy to take Comfort Pick with you anywhere – easily fits in your pocket, wallet, purse, glove compartment or travel bag. No bulky cases.
Includes 7 protective sleeves to help keep Comfort Picks clean and sanitary all the time.
Sturdy design resists breaking.
Available sizes: 84 count, 42 count.
Pop out 1 Ultimate Comfort Pick from the Wallet Card as needed.
Insert between teeth, interdental spaces, or dental appliances.
Use a gentle in and out motion to clean between teeth and massage gums.
Store wallet card in protective sleeve to help keep Comfort Picks sanitary all the time.

Under the age of 10 requires adult supervision.