DenTek Easy Brush Plaque Control Micro Tight Interdental Cleaners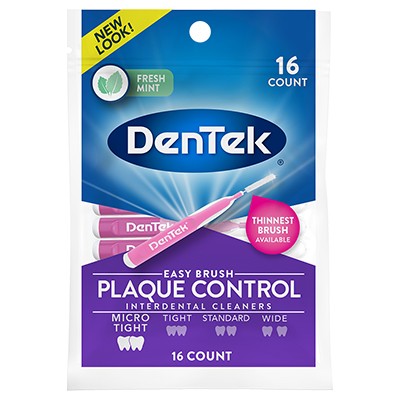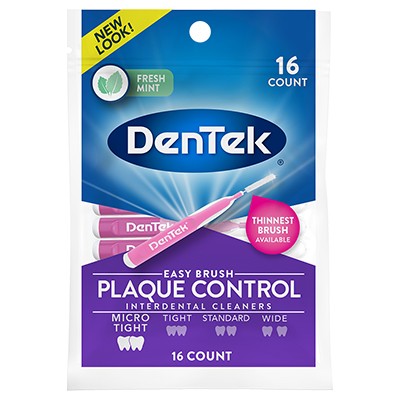 DenTek Easy Brush Plaque Control Micro Tight Interdental Cleaners
Makes it easy to brush the hardest-to-reach spaces between teeth.
The tapered brush helps clean tight spots and is great for braces, implants, bridges, crowns and other appliances.
The flexible wire allows the soft bristles to bend during cleaning.
The nonslip handle flexes to hold positions when bent.
Insert brush between teeth. Use back and forth motion.

CAUTION: Do not force. Under the age of 10 requires adult supervision.